Contact Us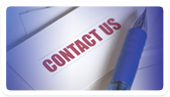 Resinate, LLC is a multidisciplinary technology support and solutions provider offering top notched IT support to residential, and small to medium businesses in the Atlanta area. With more than a decade of experience, we provide tailor-made quality technical support anytime.
Our services come with a 30 day warranty!
Call us at (404)432-1776 for hassle-free customer support.
Or
Drop us an email, so we can get back to you ASAP