Online Support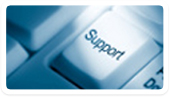 Resinate provides remote support to ensure your computer or mobile device runs smoothly day and night. All you need is a broadband internet connection or phone to let us troubleshoot the issue and help you get it resolved.
Let Resinate diagnose and repair, your computer issue online or over the phone
Our goal is to make technology work for you. We strive to make the use of the latest and most complex technology simple for you.
Our remote computer support services include:
Fixing slow computers
Optimizing desktops, laptops, and net books
Malware removal (i.e. removal of computer virus, spyware, adware, worm, etc.)
Windows / Mac Operating System Issues
Email Setup
Common installation issues
Device connection issues
Advanced diagnostics
Desktop and laptop repair
Software and application installation
Desktop and laptop driver updates
Printer driver issues and updates
Malware removal (removal of computer virus, adware, spyware, etc.)
System restore and file recovery
Computer/ Wireless networking
Security updates and patches
Can you imagine your life without your computer or mobile device? From carrying out simple personal tasks to working on complex business applications, computers have simplified everything.
But what if your desktop or laptop stops working all of a sudden or encounters a strange problem which you find hard to cope with?
Our technology experts are available right online. We will guide you step by step. Everything will be made so simple.
Whether it's Acer or Dell, Mac or HP, or any other brand, we have the technical knack and expertise to provide you with state of the art technical support and remote desktop and laptop repair services.
We troubleshoot and repair all brands of computers and offer remote support 24/7