Mobile Devices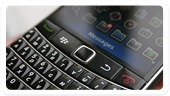 Do you need help syncing your mobile device and computer? Resinate can connect and sync your mobile device to your computer.
Let Resinate help you enjoy your smartphone capabilities to the max! We are just a phone call or an email away!
Getting help with the mobile devices just got easy
Why waste time in attempting to understand those complicated and fussy setup procedures on your mobile device/phone when Resinate is here to help you.
Resinate can:
Sync files and even ring tones from your computer to your mobile device/ phone
Download pictures stored on your mobile device to your computer
Back up mobile device/phone data to your computer
Install the latest mobile ringtones and games for you
Transfer iPod files to your computer
If you are confused about using your new smartphone or any other mobile device, give Resinate a call and relax! Our experts will guide you to make the most of your smartphone.
Let Resinate Update Your Mobile Phone Software
Resinate can help make updating the latest computer peripherals, smartphones, and other mobile devices easier for you.
What separates us from the rest:
Client satisfaction is key. We are not satisfied until you are happy using your mobile device. We want you to enjoy your technology, not experience frustration.
We've been doing this for over decade and our team of professionals are committed to meeting your needs.
Our experts provide solutions that are right for you and easy to understand.
What are you waiting for? Let us simplify your mobile life.
Contact us today and we'll take care of the rest!